2017-12-30
Check out the December Happenings at Loaves and Fishes!
https://mailchi.mp/520c3c65e978/loaves-and-fishes-august-2017-update-347033
2017-10-29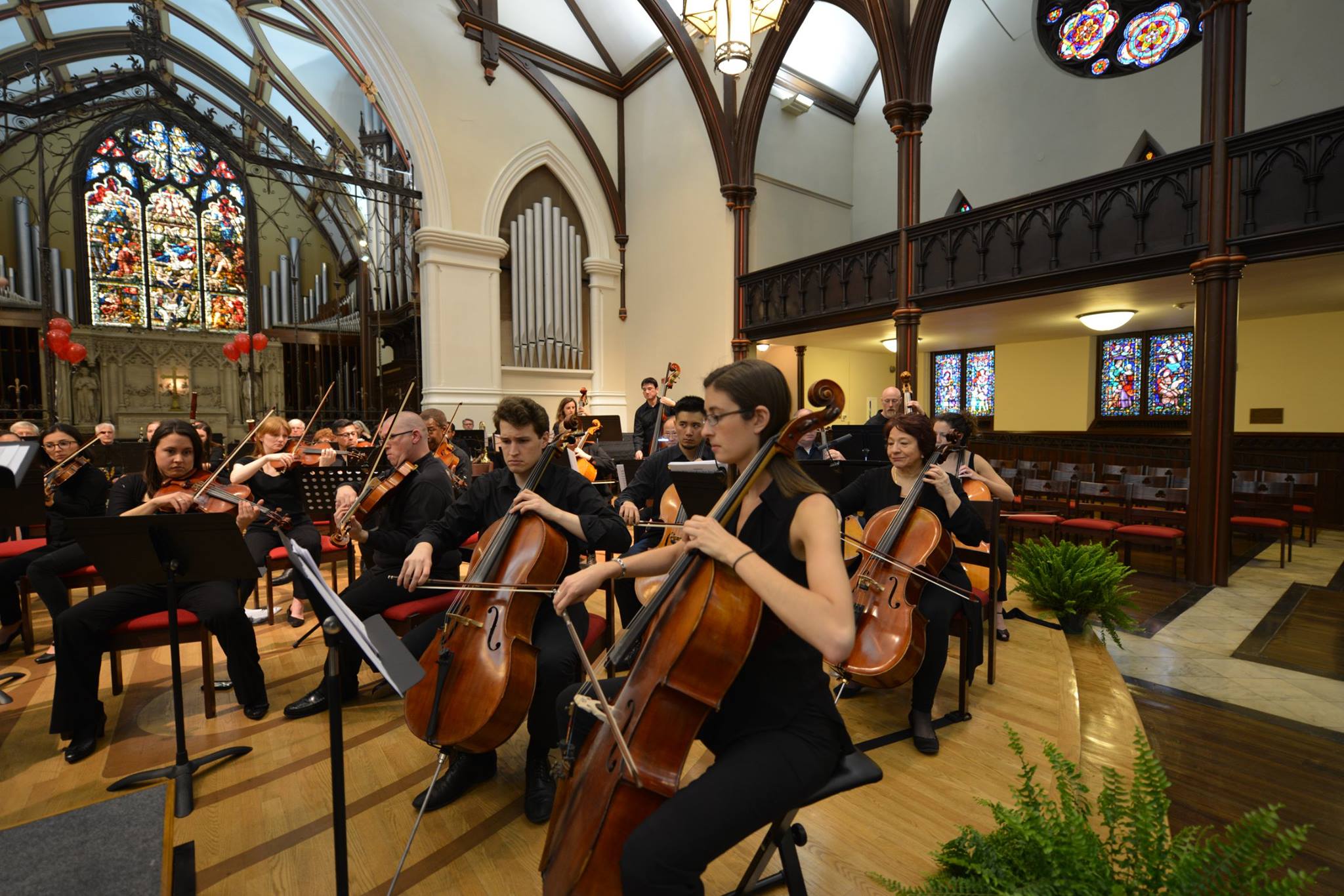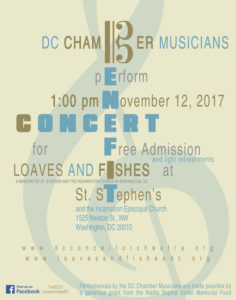 Please join us on November 12 for a Loaves and Fishes Benefit Concert by DC Chamber Musicians. The event will take place at St. Stephen and the Incarnation Episcopal church at 1 PM.
Light refreshments will be provided. Feel free to bring your friends!
Also, if you'd like to catch-up on the news at Loaves and Fishes from the last few months, here are copies of our most recent news letters:
2017-08-02
Hi All!
Below is a copy of our newsletter from last month. To receive monthly updates in your inbox about the ongoings at Loaves and Fishes, insert your information in the right panel and click "subscribe." As always, we appreciate your interest and support in the Loaves and Fishes program!
(PS. PRO TIP: you can scroll to page two of last months newsletter by hovering your cursor over page 1 and then navigating with the arrow buttons at the bottom)
Loaves and Fishes July 2017 Update!