2017-06-02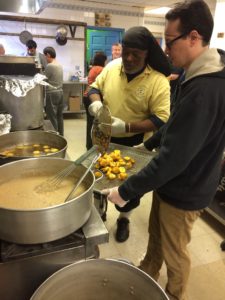 brother's letter

2017-04-05
Download our Spring 2017 letter requesting support for the Loaves and Fishes Program! It has information about our goals, operations, and a special interview with two Loaves and Fishes guests.
Spring 2017 Request for Support

2017-02-03
In the early morning hours of Monday, January 30, someone broke into St. Stephen and the Incarnation Episcopal Church and stole our safe. The safe contained the proceeds from a benefit concert for our Loaves and Fishes hot meals program. The program serves hundreds of meals each weekend for homeless and low-income people in Columbia Heights, and has for the past 50 years. Loaves and Fishes relies on donations to fund its operations and was counting on that money.
We are grateful any assistance you can provide.
Please support our emergency request – Click Here